Abdullah M.I. Syed
Gadigal Country, Sydney, and Karachi, Pakistan
2021
Abdullah M.I. Syed
Born 1974, Karachi, Pakistan. Lives and works between Gadigal Country, Sydney, and Karachi, Pakistan
Abdullah M.I. Syed's practice responds to contemporary conditions while resonating with earlier and geographically diverse episodes in art history. He identifies his work as an archival form of manzoom muzahamat or poetic resistance, a form of activism that seeks to combat socio-political conflicts, apathy and disillusionment through ideas of shared vulnerability, love, care and storytelling. Working at the intersection of drawing, sculpture, video, textile and performance, Syed examines the real and fictional formation and consumption of identity, politics and culture. His profound interest in craft skills, material culture and sacred rituals assists him in finding beauty in the mundane while coming to terms with his own displacement, everyday anxieties and mortality.

Photograph: Jessica Maurer
Abdullah M.I. Syed provides an insight into his relationship with his mother in Urdu in the following text.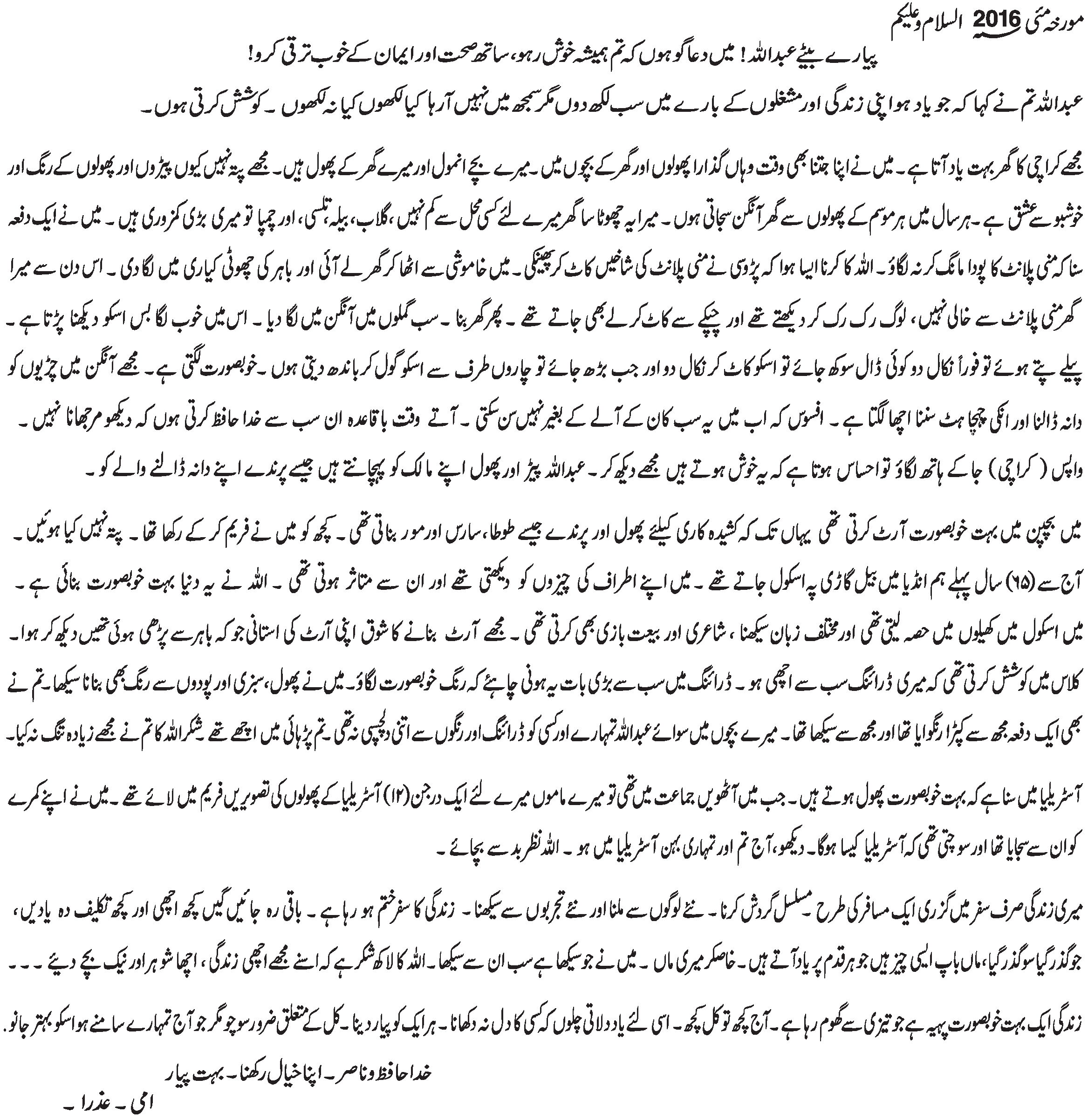 Artist text
by Matt Cox
In December 2019 and February 2020 I visited Abdullah M.I. Syed in residency at Sydney's Artspace. We spoke about many things from religion and politics to migration and material culture and although these ideas are not always foregrounded in Syed's work they frequently run as an undercurrent. On both occasions we spoke about his Ami (Urdu word for mother), Azra Waseem and my mother too. Our conversations were enveloped with a cloud of sadness, due in part to the recent bushfires, but mostly due to the trauma of his mother's very recent death. As an elderly woman, her hearing was impaired and her movement restricted. Syed recalled helping her with daily chores and rituals, including dressing, brushing her hair and wadu (Islamic ablutions before prayer) and yet he felt utter guilt and inadequacy when, while accompanying her to hospital, she died in his arms. So, when we spoke about the possibility of making a new work for this exhibition, there seemed to be no other option than for him build on earlier work that draws inspiration from his mother's life as a migrant, her aspirations, her struggles, her craft and her symbiotic relationship to her house.
In March, Syed returned to Karachi, Pakistan to administer the sale of his family home. Over the 10 months that he was confined to his home and prevented from returning to Australia due to the COVID-19 lockdown and flight passenger restrictions, we caught up on WhatsApp. Syed walked me through the house and talked about his struggles sorting and packing his mother's life, in a house now void of living family. The quiet rooms and peeling paint invoked memories of a lively home once occupied by his beloved mother as she went about her daily chores 'tirelessly like a spinning punchukee (pinwheel)'. (1)
Reminiscent of his family home, this work is situated in a series of corridors where we find a collection of vignettes, some drawn, some sewn, others filmed. Each responds to different events in his mother's life and brings into play the lived experience of architecture. While brought forth through an attention to materials, the mnemonic images invite the wanderings of memory and meditation on things beyond the material. Fragmentary videos of Syed's mother washing her hands, preparing recipes, pruning plants, sleeping, praying and sewing are set alongside images of Syed attending to these fragments, not in a process of 'remembering' but in a 'continuous negotiation' with the present that has an indelible presence of the past. (2) The dialogical sequencing of the images is a reimagining of the spatial and temporal conditions that define human relationships. The repetition of daily activities transforms the quotidian and domestic to the realm of ritual, not as a way of romanticising life but rather acknowledging the regimes of care and maintenance that form the bonds of love. (3)

(1) According to Syed, 'Punchukee' was the name given to Azra by her cousin in his condolence message, where he remembered her as someone who was always working in the house and never sat for a moment.
(2) Jill Bennett, Empathic Vision: Affect, Trauma and Contemporary Art, Stanford University Press, California, 2005, p.38, in Francis Maravillas, 'Constellations of the contemporary: Art/Asia/Australia', Journal of Australian Studies, vol.32, no.4, Dec 2008, p.441.
(3) In some ways this work resonates with Mierle Laderman Ukeles' 'Manifesto for Maintenance Art' (1969), which appraises the domestic duties performed by women and mothers as comparable with art practice.
Artist's acknowledgements
The development of this work was supported by an Artspace Studio Residency.
Abdullah MI Syed would like to thank his mother (Azra Weseem), grandmother (Rabbiya Kahtoon), sister (Umme Fakeha), aunt (Ishrat Saqid), cousin (Itrat Saqid), and local embroidery craft persons from Karachi, Pakistan, who assisted with the work.
Video editing: Gotaro Uematsu